Posts for: February, 2019
By Wheeler Family Dentistry
February 19, 2019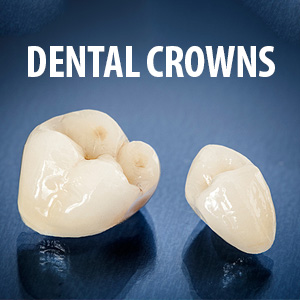 So, you're about to have a tooth capped with a crown. Do you know what you need to know before you undergo this common dental procedure?
Here's a short true or false quiz to test your knowledge of dental crowns.
All crowns are the same. False — while all crowns have the same basic design — a life-like prosthetic tooth fitted over and bonded or cemented to a natural tooth — their compositions can vary greatly. Early metal crowns consisted mainly of gold or silver and are still used today. Porcelain-fused-to-metal (PFM) crowns — a metal interior for strength overlaid by a porcelain exterior for appearance — became popular in the latter 20th Century. Although still widely used, PFMs have been largely surpassed by newer all-ceramic materials that are stronger than past versions.
Crowns can differ in their artistic quality. True — all crowns are designed to replicate a natural tooth's function — in other words, enable the tooth to effectively chew again. But a crown's appearance can be a different story, depending on how much attention to detail and artistry goes into it. The higher the individual craftsmanship, the more lifelike it will appear — and the more expensive it can be.
With digital milling equipment, dental labs are obsolete. False — although technology exists that allows dentists to produce their own crowns, the equipment is not yet in widespread use. Â The vast majority of crowns are still produced by a trained technician in a dental laboratory. And just as you base your choice of a dentist on your confidence in and respect for them, dentists look for the same thing in a dental lab — good, reliable and consistent results.
Your insurance may not cover what your dentist recommends. True — dental insurance will typically pay for a basic, functional crown. Aesthetics — how it will look — is a secondary consideration. As a result, your policy may not cover the crown your dentist recommends to function properly and look attractive. A new crown, however, is a long-term investment in both your dental function and your smile. It may be well worth supplementing out of pocket your insurance benefit to get the crown that suits you on both counts.
If you would like more information on crown restorations, please contact us or schedule an appointment for a consultation.
By Wheeler Family Dentistry
February 09, 2019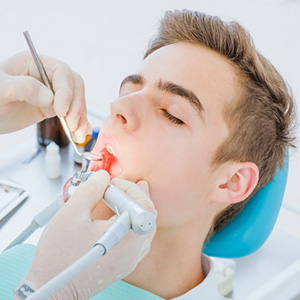 Long ago dental work could be painful and stressful—often for both patient and practitioner. Thankfully, that time is long past: today, most procedures are painless in large part due to local anesthesia.
Local anesthetics are numbing substances applied to specific areas of the body like the teeth and gums to temporarily block pain during a procedure. And because they only affect a localized area of the body, you remain conscious and alert throughout the procedure.
To achieve the level of numbing necessary for dental work, we often need to deaden the gums using a needle to deliver the anesthetic. But then this poses a secondary pain concern—the needle stick itself.
Again, topical anesthesia comes to the rescue in the form of a swab, patch or spray applying an anesthetic directly to the top layer of the gums at the injection site. This numbs the area and prevents you from feeling the needle stick. It's highly probable, therefore, that from start to finish you won't feel any discomfort during your dental work except perhaps for a little pressure.
Local anesthesia truly is a game changer for dental care—and not just for the patient. A dentist who's concerned about their patient's comfort level may work hurriedly to complete a procedure. But if their patient is relaxed, the dentist can work calmly and methodically. The result is better, more focused care.
For all its improvements in the patient experience, though, there has been one consistent complaint—the numbness that often lingers for a while after the procedure is over. But there have been advances in recent years that have helped reduce this irritation: new anesthetic agents (even some that can reverse the anesthetic effect) and fine-tuned dosages can help keep residual numbing to a minimum.
Not all procedures like routine teeth cleanings or enamel shaping require anesthesia. But when it's appropriate, local anesthesia can make your next dental visit much more pleasant.
If you would like more information on how anesthesia benefits your dental care, please contact us or schedule an appointment for a consultation. You can also learn more about this topic by reading the Dear Doctor magazine article "Local Anesthesia for Pain-Free Dentistry."