Meet the Team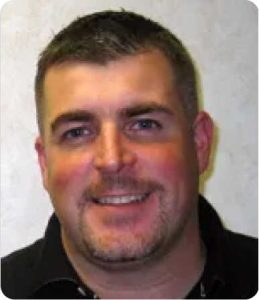 Dr. Wheeler is a native of Lilly, Pennsylvania. After graduating from St. Francis College, Loretto, PA in 1993 with a Bachelor of Science in Biology, he attended the University of Pittsburgh School of Dental Medicine. Dr. Wheeler's dental school training emphasized excellent clinical competency and only the highest quality of dentistry. Upon graduating from dental school in 1997, he served as a Captain in the US Army Dental Corp. Following completion of the Advanced Education in General Dentistry residency with the 101st Airborne at Ft. Campbell, KY, Dr. Wheeler became Brigade Dental Surgeon for the 325th Airborne Infantry Regiment, 82nd Airborne Division, Ft. Bragg, NC. He feels honored to have served in this position from 1998-2002. During his time of service, he received the National Defense Service Medal, Army Achievement Medal, Army Commendation Medal, and the Meritorious Service Medal. Dr. Wheeler made twenty airborne jumps with the 82nd.
Dr. Wheeler transitioned from the military to becoming a civilian dentist in a multi-specialist group practice in Fayetteville, NC from 2002-2009. During his time there as a general dentist, he received additional training in endodontics. In pursuit of professional growth and personal interest, Dr. Wheeler decided to establish his own dental practice. He and his family were delighted to call Winston Salem their new home in 2009 after purchasing the former practice of Dr. Hal McKinnon.
Dr. Wheeler's desire to learn makes it easy for him to stay abreast of the latest technology and trends in the dental field, while furthering his education with continuing education seminars, webinars, and hands-on workshops. Dr. Wheeler strives to provide exceptional dental care to our community. He is extremely grateful for his patient's continued support and trust, and warmly welcomes new patients.
Outside of the office, Dr. Wheeler enjoys spending quality time with his wife, four children and their two Airedale Terriers. Cooking, traveling, watching historical documentaries, attending classic car shows, live music and sporting events are just a few of his favorite ways he enjoys downtime with his family and friends.
Meet Our Team
Our team is made up of friendly, inviting professionals who genuinely care about your well-being. Each member is experienced and knowledgeable, capable of addressing any questions you may have.
Elena has been practicing for 15 years as a Registered Dental Hygienist. She graduated from Northampton Community College in 2008. She recently relocated in the Winston Salem area due to her husband's career advancement.
In her fee time, she enjoys spending time with her two young children, husband, and their dog, Bella. Elena also enjoys refinishing old furniture and spending time outside.
Jessica graduated from GTCC and started her career as a dental assistant in 2000. She has worked in Pediatrics and General Dentistry with experience in both Endodontics and Oral Surgery.
In her free time, you will find Jessica working on her "funny farm" which includes chickens, fainting goats, and miniature equine. She also volunteers weekly at the local animal shelter. Jessica is happily married with a teenage son and daughter.
Karen graduated from Indian River State College Dental Hygiene program in August of 2001. She worked at a multi-dentist private practice for 20 years before moving to North Carolina in 2021s.
She is married and has one daughter who will be entering her senior year at DCHA in the fall. Karen loves the outdoors, whether it be gardening or exploring NC.
Kiersten graduated from the Piedmont Dental Assisting Program in 2022 and joined our team immediately after. She currently lives in Mocksville with her boyfriend, Isacc. They enjoy snowboarding and spending time traveling.
Michelle
Patient Care Coordinator
Michelle began her career as a clinical assistant in 2013 and shortly after found her niche in helping patients directly with their nonclinical needs. She is bilingual in Spanish and her experience proves to be helpful as she has been in the field for over 10 years working in Pediatrics, Orthodontic and General Dentistry.
Making people laugh is where she finds great joy while also being helpful and making them feel welcomed. Michelle enjoys singing, writing, and creating in most any capacity.
Since 2003, Naomi has worked in many facets of the Dental field including, General and Pediatric Dentistry, Endodontics, Periodontics and Oral Surgery. She is well-versed in dental insurance, treatment planning and collections. Her background in Education helps her explain dentistry in a way that almost anyone can understand. In addition, Naomi holds her x-ray and CBCT certifications and is also a member of the American Association of Dental Office Managers (AADOM).
Outside of the office, Naomi is always on the move shuffling from basketball to soccer and JROTC competitions with her husband and their four children.
Spencer completed her studies at the Sunrise School of Dental Assisting in 2022. She enjoys being an assistant and strives to provide the best patient care possible.
Spencer was born and raised in Davidson County. When she is not working, Spencer enjoys spending time with family and friends, and attending Atlanta Braves baseball games.
| Day | Hours |
| --- | --- |
| Monday | 8:00 a.m. - 5:00 p.m. |
| Tuesday | 8:00 a.m. - 5:00 p.m. |
| Wednesday | 8:00 a.m. - 5:00 p.m. |
| Thursday | 8:00 a.m. - 5:00 p.m. |
| Friday | Closed |
| Saturday | Closed |
| Sunday | Closed |
Special Notice for Hours: Closed for lunch from 1:00 p.m. – 2:00 p.m.